Join Women in Healthcare for a panel event featuring insights and dialogue from successful female leaders in the healthcare industry.
Thought-provoking discussions will include the panelists' roles in leadership, the journey to their respective positions, advice
and other relevant topics for members to apply to their own personal growth and opportunities.
Speakers: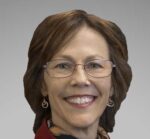 Carmel Roques – President and CEO, Keswick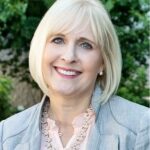 Darleen Won – VP Strategic Planning & Analytics, CSO, LifeBridge Health
Please note this event is open to members only. A Zoom invite will be sent a few days before the event. Registration closes 5/21 at 5:00pm
Image credit: Woman CEO leading meeting in conference room with blank presentation screen behind by Noun Project from Noun Project
Event Registration
You must be logged in to register.